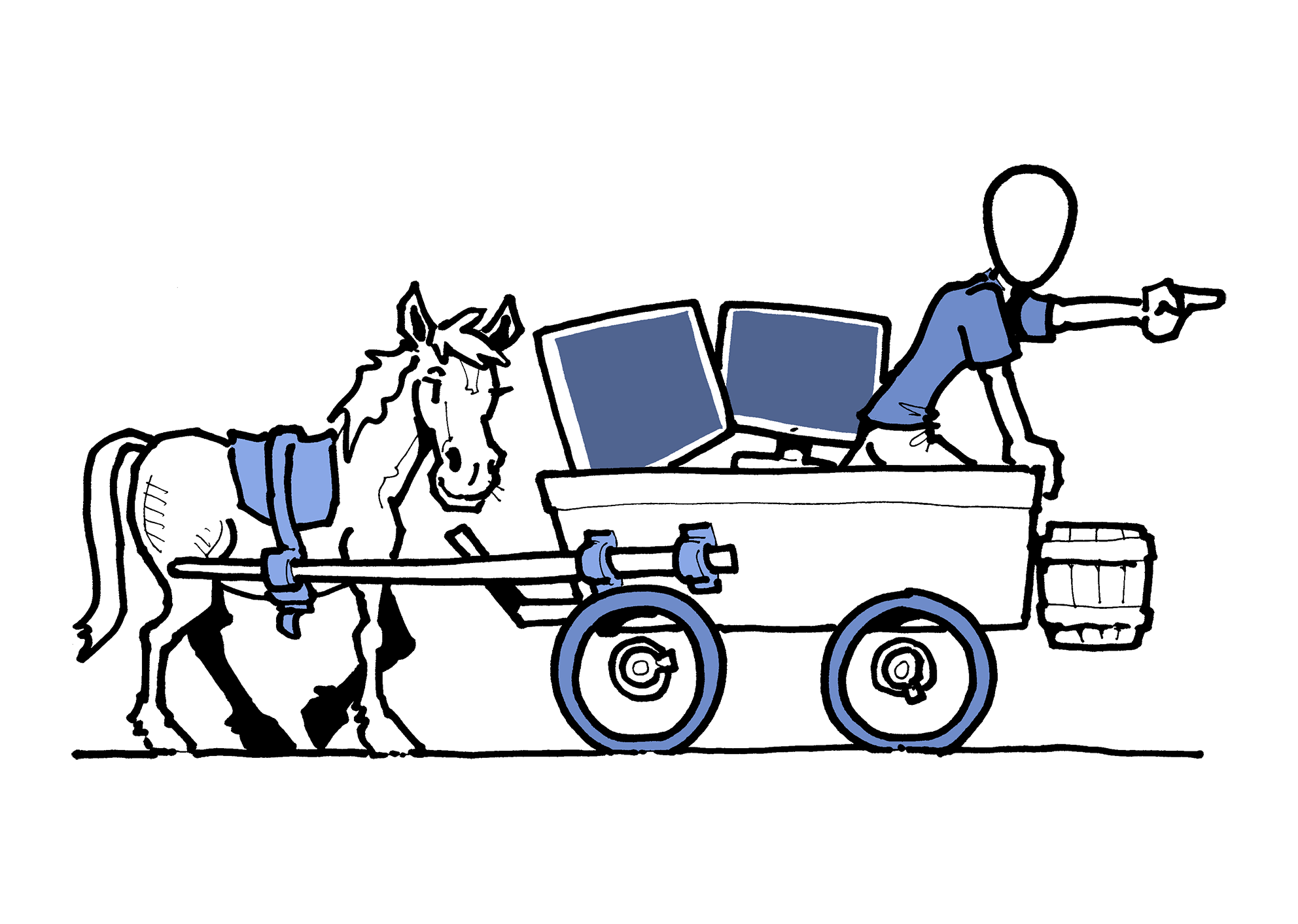 You can't move today without bumping into an article or presentation that warns of the perils of 'being Ubered' (a phrase coined by Publicis Groupe CEO Maurice Levy, meaning your organisation is at risk of being disrupted, dethroned, or threatened with extinction by more advanced competitors, and that to survive, an organisation must evolve).

These sentiments were front and centre of retiring Cisco CEO and executive chairman John Chambers message in his final keynote speech 1: "40% of businesses in this room, unfortunately, will not exist in a meaningful way in 10 years," he told the 25,000 attendees, adding that "If I'm not making you sweat, I should be."
Demise through disruption is a marketing message that technology firms have been very effective in promoting. Their premise is that the prevailing answer to disruption is to invest in technology.

It is tempting, as a business, to believe in this 'silver bullet' solution. After all, we are promised, just install new technology and a better future is guaranteed.  Certainly, technology can help complete existing processes and tasks quicker, but does that necessarily mean that your services are better or still competitive?  And while it may make technology firms lots of money, ultimately, automation doesn't really help leaders improve the work, change behaviour or improve capability.

Look around, there will no doubt be people at the lower levels of the organisation who are aware of the risks of blindly following the technology-driven solution.  However, if their leaders accept the technology 'silver bullet', they have limited authority to influence that decision. Instead, all they can do is raise their concerns and then hunker down and focus on the process of implementation.
This technology-led approach is a classic example of a reinforcing loop.  That is, an action produces a result which influences more of the same action 2. So, introduce new technology and then repeat, repeat, repeat. Employing technology to cure all ills is not a new phenomenon.  Yet, despite the evidence of repeated failure, the technology-led paradigm is still assumed to be the single best way forward.
This phenomenon has been described since people embarked on technology initiatives as a means to improve their organisations. Back in 1992, Clive Holtham3) wrote: One of the problems in discussing how to make groups more effective, is that the information technology thinking driving it is rooted in traditional, but potentially or actually inappropriate, paradigms. 
Although written 30 years ago, the technology-led paradigm still prevails.

So, based on these observations, what is the first step to effectively dealing with the demise through the disruption mantra, if it is not technology first?

Progressive leaders know that applying technology to already ineffective work designs predictably leads to frustration, failure and lament, or at best, mediocre change.  What, in fact, needs to change first, is the way in which work is designed, organised and managed. And critically, this change should be customer-led, not technology-led.

What is really required is the application of a different philosophy, where what creates value for customers and how best to service them sets the context for improvement; people are organised and enabled to do that work more effectively; productive leadership practices are embedded.  THEN, technology can be applied that complements this more productive operating model. This approach enables organisations to build long-term, sustainable, nimble, and successful businesses that are designed to adapt.

---
Subscribe for latest articles
If you'd like to read our latest articles then we can send them to you each time they are published. Please subscribe below.
Download article
This site is protected by reCAPTCHA and the Google Privacy Policy and Terms of Service apply.
---
Retiring Cisco CEO delivers dire prediction: 40% of companies will be dead in 10 years, Julie Bort, Tech Insider, 2015 ↩

Reinforcing Loop, https://www.systems-thinking.org/theWay/sre/re.htm, Gene Bellinger, 2004 ↩

Holtham, C. (1992), Improving the Performance of Workgroups through Information Technology (Cambridge: Lotus Development (UK) Ltd). McDonald, J. (1991) (Cambridge: Lotus Development (UK) Ltd ↩